If so, what do you have?
My first motorcycle was a 50cc with training wheels when I was 3. Over the years, I raced motocross and had countless mopeds, street bikes, and dirt bikes.
I don't have many photos that I can find, however here are a few of the last street bike I had.
It was a 2001 Triumph TT 600 I bught new when I was 21. Below is a photo of it with my Japan Spec Yamaha YSR 80 (which I still have).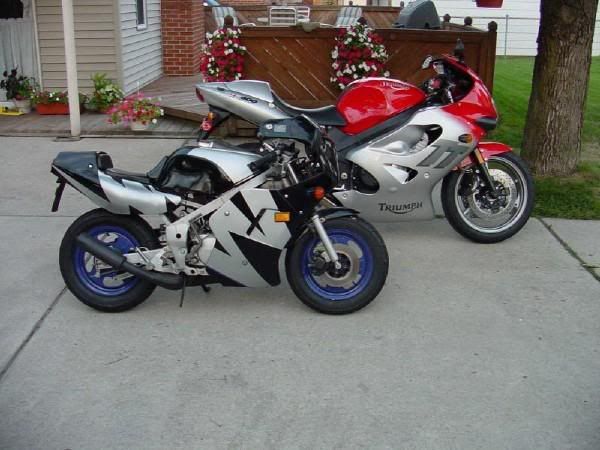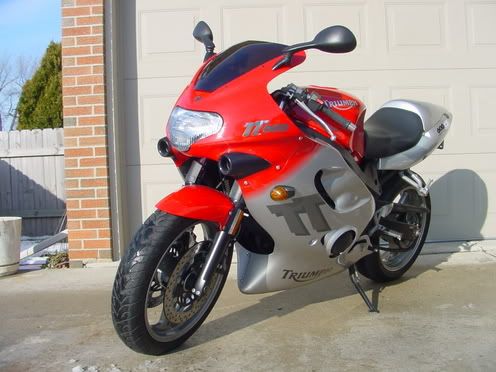 1988 JDM YSR 80 (Rare in the U.S.)
Mikuni 20mm Round Slide Carb
Boyesen Dual Stage Reeds
K&N Filter
Team Calamari Billet Top Clamp
Flush Mount Front Signals
Custom Paint
I've owned this YSR since I was 14 (I'm 33 now). Until last year, it had been at least 10 years since it last ran.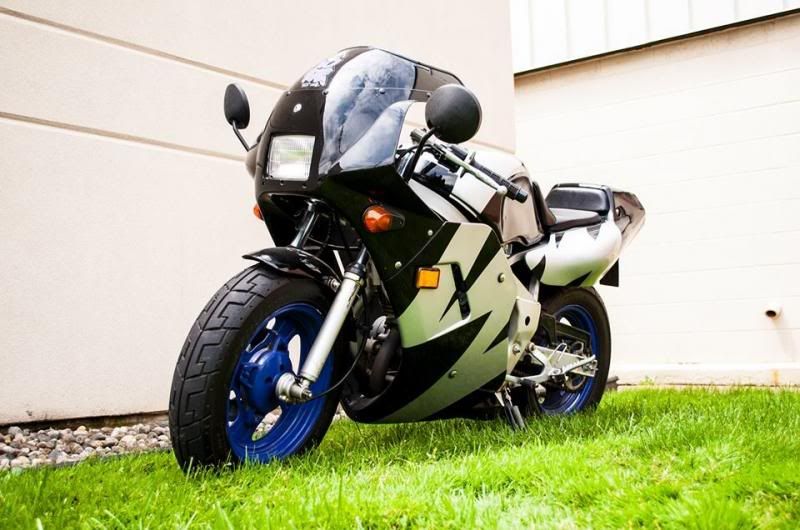 I've had several over the years, but this is the only 80 I've owned. Though it's pretty nice and all there, eventually, I'd like to restore it.
We got it from Japan in 1994, shipped to the US in a crate via airplane. Originally, it was white/red but my brother dumped it at full speed and scraped the plastics and himself up pretty bad. At that time, my favorite bike was a black, silver, and purple GSXR so I had it painted to resemble one.
Visual differences between a 50 and this 80 include flush mount rear signals, rear grab bars, license pate mounting "tail" with white triangle, solid brake rotor, headlight on/off switch, headlight has a bulb you can change, 100 kph speedo, tachometer and VIN tag and all decals in Japanese.
After sitting for so long, the throttle was stuck and the carb was pretty nasty. I removed the carb and disassembled it to find gas that smelled like turpentine and every moving part frozen in place. My dad ended up coming over to assist. After the carb was clean, I tried to open the gas tank to find it was also stuck shut. After getting it open, we cleaned the inside of the tank (surprisingly, it looked great with no rust), filled it with new fuel, changed the oil and it started on the 2nd kick.
This year I've put just over 500 km on it and it brings back childhood memories and gets a lot of attention each time I ride it.
It's amazing the money YSR's bring these days. Most were 50cc and were about $1,200 new. Now they fetch quite a bit more.
Here were some I had when I was young (wish I had them all now)